Whether driving for work or play, pickup truck drivers of all varieties have experience blind spots in the back of their truck.  These rear blind spots can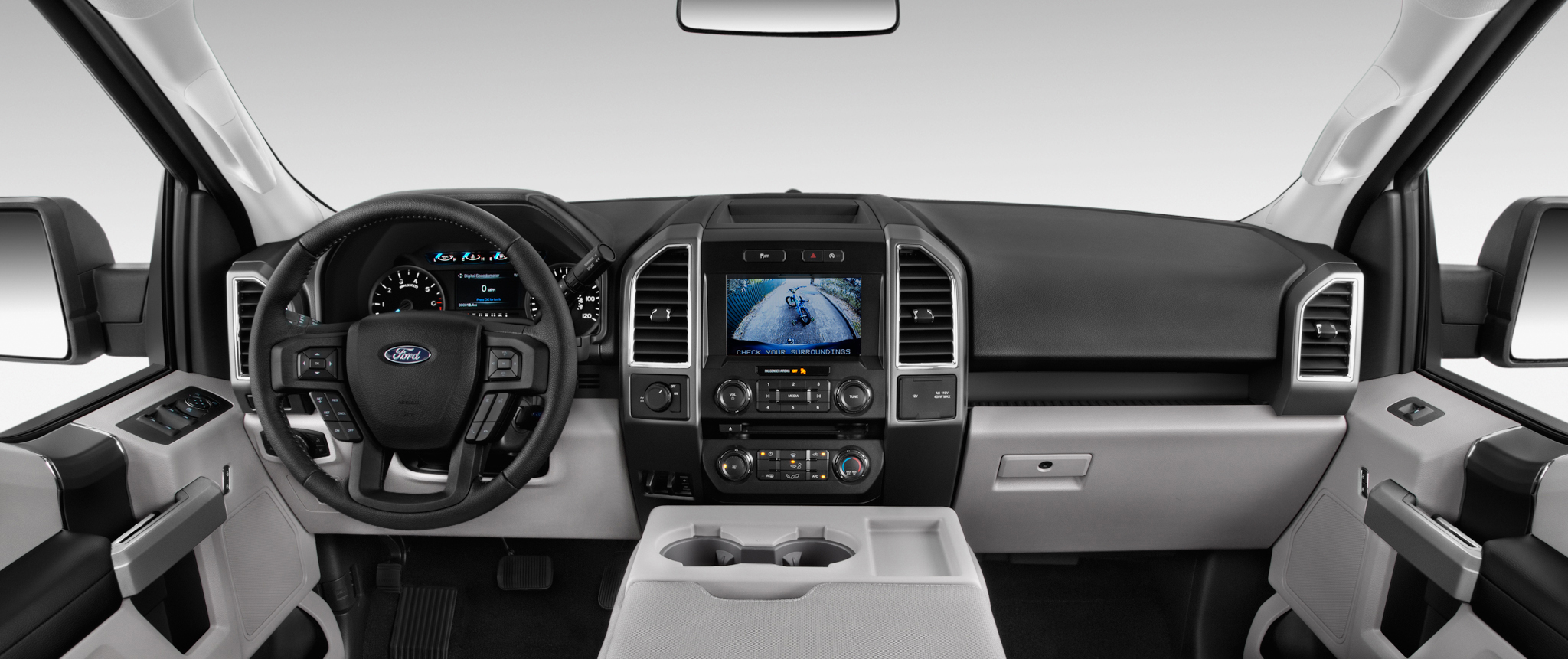 cause damage to your vehicle and pedestrians when driving in reverse.  Adding a backup camera significantly reduces your risk, and enhances your rear vision while driving in reverse, giving you visibility into areas your mirrors don't.
You don't have to buy a new truck and take on a car payment to enjoy the benefit of a reverse camera. Tailgate handle cameras are a great solution for truck owners to enjoy the benefit of an aftermarket reverse camera, without adding bulk to their truck's exterior.  Our line of tailgate handle cameras are vehicle-specific, meaning the look of the tailgate handle is perfectly matched to your truck's OE part.  Available for most popular pickup trucks including the Ford F150, Chevy Silverado and Sierra, RAM, Tundra, Tacoma and more, these tailgate handles include a stealthy hidden camera, making it safer and easier to reverse.
For Trucks Equipped with Radio Screens
Our tailgate handle factory interface kits not only include the tailgate camera, but also the integration technology to view your backup camera on your truck's radio screen.   Placing your truck in reverse will automatically trigger the camera to turn on, displaying what's behind you.  Matching the experience of a factory reverse camera.
For Trucks Not Equipped with Radio Screens

Even if your truck doesn't include a radio with an LCD screen, you can still add a backup camera with EchoMaster's rearview mirrors with safety camera monitor.  These rearview mirrors replace your existing one and add camera viewing functionality.  When installed with a tailgate handle camera, placing your truck in reverse will display the image on either a 3.5" or 4.3" monitor directly on your rearview mirror.
Not All Tailgate Handle Cameras are Created Equal
Your truck's rugged exterior is designed to withstand your lifestyle, and anything you add it it needs to be able to keep up.  That's why EchoMaster cameras are engineered and designed to withstand the elements.  Weather, road debris, and lighting conditions are no match for these cameras, built to deliver a crisp, clear image and the test of time.

Ready to add a tailgate handle reverse camera to your pickup truck?  Contact an authorized EchoMaster dealer today!