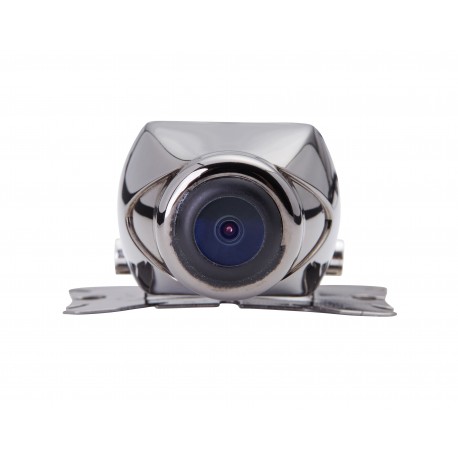 When it comes to increased safety, though, there's a completely different line of amenities that are crucial for safer driving. Here are a few major additions that you'll want to look out for in the coming years.
Backup cameras
There's a wide selection of aftermarket backup camera systems that allow you to have a better range of vision from the rear of your vehicle. Not only do backup cameras add an extra layer of safety to your car, in some states and countries, it can reduce your car insurance payments and coverage fees.
Rear cross-traffic alerts
This takes rearview safety to a whole new level by alerting you of any dangers or obstructions when backing out into traffic or out of a parking space. It widens the field of view, and can increase overall vehicle safety.
Bluetooth connectivity
A popular amenity that's already being added to several vehicles makes and models, Bluetooth connectivity allows for several devices to communicate with your car, for a more integrated driving experience. Many aftermarket devices, like rearview camera systems, dash cams, backup sensors and more can be connected via Bluetooth to enhance the safeness of your car.
Blind-spot monitoring 
Still one of the most difficult areas of vision to compensate for in most modern vehicles, the blind spot is a tricky space to monitor. New technology can signal you when there's a car in your blind spots by lighting up either side mirror that corresponds with the blind spot in question. Some systems also emit sounds to warn you of a car that may be hanging out in your blind spot for an extended period of time.
Investing in Safety
Although there are many strides being made today to enhance the safety of tomorrow's vehicles, waiting for the next best thing to come around is not a smart way to protect yourself and your passengers in the present.
At EchoMaster, our extensive line up of cameras, sensors, and other road-safety equipment can help create a better picture of the world around you, in real time. Click here to find an authorized EchoMaster dealer near you.